Refrigeration Inside Sales Services
Refrigeration Inside Sales has taken their years of experience in the HVAC and refrigeration market and developed campaigns for the refrigeration and hvac markets. We've been in business since 1999 and have served the refrigeration market since 2005.
Our primary services include:
Commercial telemarketing and cold calling to your prospects based upon the type of business, size of building in terms of the square footage under air, the number of employees, annual revenue, and geographical location.
Qualification of prospects based upon their current refrigeration equipment (chillers, coolers, freezers, ice machines, evaporators, cooling towers and condensing units) and willingness to seek new vendors for their chiller and cooler maintenance and repair needs.
Qualifying questions will be developed to meet your specific needs.
Probing questions will gather information that will be helpful to you in conducting the initial refrigeration assessment.
Lead generation services. We will report all interested and qualified prospects directly to you.
Appointment setting campaigns. We will set appointments for your sales team to introduce services, provide bids and secure new business.
Our refrigeration clients have implemented a program that allowed the account representative to offer mechanical integrity inspections, no cost analysis of their periodic maintenance plan for new clients and free estimates for emergency refrigeration repair and service. We generate qualified leads and in-person face to face appointments. With this meeting, they are evaluating the business maintenance contract at no charge to the business and working to secure emergency refrigeration service calls. The hope is to start a relationship building process with businesses to gain their long term business, maintenance contract, and emergency service.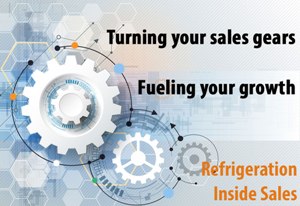 Our role involves cold calling and prospecting, so that we can generate quality business leads or sales appointments for your sales team based upon your strategies. We can qualify your leads based upon their current refrigeration equipment, number of units, current preventative maintenance plan, or your prospect's interest level.
Our outbound calling campaigns blend seamlessly with other marketing tools. As part of your refrigeration campaign, we can also distribute your marketing collateral to interested business prospects.
Questions for you:
Could your refrigeration business benefit from 200 to 1000 prospecting and cold calls EACH week?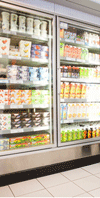 Would you like to better penetrate your market and find new refrigeration customers for periodic maintenance (PM) or emergency repair services?
Would you like your commercial and industrial account reps. to sign additional maintenance agreements and refrigeration repair contracts?

Contact us at 888-443-5247 to learn more about how our refrigeration inside sales services could increase your sales and revenue.
---
Top